Top plastic surgeon Dr. Kevin Tehrani is the founder and director of Aristocrat Plastic Surgery & MedAesthetics. He values reaching the highest levels of achievement in reconstructive and plastic surgical training, continuing education and clinical experience. Your comprehensive consultation will be exceedingly informative, clear, balanced and there will be plenty of opportunity to discuss all your concerns.
Aristocrat Plastic Surgery & MedAesthetics' premises are located in the heart of New York: in Manhattan, New York City and Great Neck, Long Island, but our patients come from all the places in the wider New York area, and the United States in general. We consider ourselves to be the best option that New York plastic surgery can offer.
Our Staff's Achievements: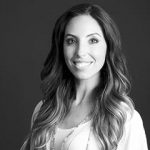 Tara Cutrone
FNP-BC
Board Certified
Family Nurse Practitioner
Board Certified Family Nurse Practitioner, Registered Nurse and Cosmetic Nurse Injector, Tara Cutrone, has a passion for helping patients care for their skin. Trained by Kevin Tehrani MD FACS, Tara specializes in non-invasive treatments including neurotoxins, lasers and dermal fillers. As a graduate of Molloy College, Tara continues to take advanced injectable courses ensuring the best results for her patients. Tara began as an RN in 2004 and then moved to Aristocrat in 2008. She has extensive knowledge and experience to assist you in finding the best procedures to meet your aesthetic goals. Tara loves to work with her patients to provide them the perfect plan for treatment.
Mimma Mazzola
Physician Assistant
Board Certified Physician Assistant, Mimma Mazzola shares Dr. Tehrani's passion for plastic surgery and medical aesthetics. Mimma graduated with a Bachelor's Degree in Health Science from New York Institute of Technology and continued to obtain her Master's Degree in physician assistant studies from Touro College. Mimma works collaboratively alongside Dr. Tehrani in taking care of pre- and post- operative patients in the office as well as assisting in the operating room. She is also training under the supervision of Dr. Tehrani to become an Expert Injector in dermal fillers, neuromodulators, like Botox, and more!
Joanna Roasario
Registered Nurse
Registered Nurse, Joanna Roasario, recently joined Aristocrat Plastic Surgery and MedAesthetics. With 8 years of experience, Joanna is most in her element in the operating and recovery rooms. Her priority is to create a trusting relationship with each patient. Joanna makes sure each patient has a comfortable and pleasant experience from the procedure to the recovery. A graduate of Hunter College School of Nursing, Joanna loves to help enhance her patients' quality of life and loves being a part of a place where surgery and art come together.
Tiffany Post
Licensed Practical Nurse
You may recognize Tiffany as a friendly face in the Aristocrat OR since May of 2018. She is currently pursuing her master's in Family Nurse Practitioner degree from Long Island University. Tiffany has been in the nursing field for over 6 years, finding her true passion in plastic surgery. Working in plastic surgery is a "happy medicine" for Tiffany as she gets the pleasure of watching her patients confidence skyrocket. She feels blessed to work with Dr. Tehrani and the whole team.
Carla Gomez
Licensed Practical Nurse
Carla Gomez is our main Manhattan nurse. She began working at Aristocrat Plastic Surgery in July 2019. Carla assists with all nursing duties, including being in the operating room during surgeries, and on the floor assisting Dr. Tehrani with consults, follow-up appointments, and more! Carla has been a nurse for 5 years and is currently pursuing her RN at Excelsior College in New York. She has a passion for helping her patients feel their most confident and loves that plastic surgery can help patients achieve those goals.
Louisa Agate
Medical Aesthetician
As the MedAesthetics Director and licensed Medical Aesthetician, Louisa Agate focuses on creating an individualized skincare and laser treatment plan for each patient. She thinks outside the box and works to find what will be most successful for you. Louisa graduated from Queens College, and then continued her education at Long Island Skin Institute and Dermal Institute. With 25 years in the cosmetic laser and skincare industries, Louisa specializes in skin rejuvenation and laser treatments. Louisa has an eye for aesthetic beauty that her patients value when it comes to making decisions on what is best for their cosmetic needs.
Giovanna Arbito
Licensed Esthetician
Giovanna Arbito has always had a passion for the beauty field. Makeup, fashion, and hair was always an interest until she realized she wanted to make everyone feel and look better by combining health and beauty together. In 2018, she enrolled herself in the New York Institute of Beauty to become a licensed esthetician. In November of 2019, she joined Aristocrat Plastic Surgery to become a medical aesthetician. With a detailed assessment of your skin regimen, concerns, and goals, Giovanna guides and educates each client through treatments, and product recommendations and creates specific treatment routines to help you achieve your best skin yet. Working with state of the art equipment & pharmaceutical grade products, clients will receive undivided attention while experiencing a results-oriented treatment. She will educate you on the latest skincare treatments available, skincare tips, and products that will bring your skin to a new, healthier level.
Elizabeth Rivera
Medical Aesthetician
Elizabeth Rivera, licensed Medical Aesthetician and Physical Therapist will be there for you whether you are recovering from a surgery or are taking advantage of our extensive MedSpa. For 19 years, she's been working with patients to help them look and feel better. Her kind and happy personality shines as she works with each person. Elizabeth been a part of Aristocrat since 2010 and loves the atmosphere and enthusiasm of her coworkers.
Lindsay Farrugia
Patient Coordinator
Lindsay Farrugia began as a patient coordinator at Aristocrat Plastic Surgery and MedAesthetics in May of 2018. She received her bachelor's degree in public relations & advertising from SUNY Cortland in 2005. Prior to Aristocrat, Lindsay worked for the School of Education at New York Institute of Technology, Hofstra University's Office for Development and most recently before APS, South Shore Eye Care, a busy five doctor ophthalmology practice. Outside of Aristocrat, Lindsay is all about health & fitness and is a certified spinning instructor. With young children at home, Lindsay is very active during her time away from APS and loves spending time with her growing family. Lindsay's goal is to efficiently navigate new and current patients through the practice from the moment you walk in the door for your consult to your follow up appointments after your procedure.
Kristin Tennerello
Patient Coordinator
Kristin Tennerello has been a patient coordinator at Aristocrat Plastic Surgery & MedAesthetics since September 2018. Kristin is a certified medical assistant, with extensive knowledge in the cosmetic & plastic surgery field, as well as having primary care and pain management experience. She earned her associate's degree in biological sciences at Palm Beach Community College in 2013. Kristin spent 12 years of her adult life in Florida before returning to New York to be close with her family. Kristin is one of the smiling faces there to greet you at reception when you enter our prestigious practice and strives to assure all patients needs and comfort are met.
Jacklyn Poetzsch
Social Media & Marketing Executive
Jacklyn Poetzsch joined the Aristocrat Plastic Surgery team in April 2019. She is a content marketing professional with expertise in social media, digital marketing and communications. Jacklyn is the face behind our social media activity and works to build and maintain a strong brand image. Previously, Jacklyn worked in digital marketing and communications for various fashion and beauty brands. She graduated from SUNY Albany with a Bachelor's Degree in Communications and a Bachelor's Degree in Psychology. She is focused and excited to be part of a top plastic surgery practice.
Lyuba Buklemisheva
Social Media & Marketing Assistant
Lyuba Buklemisheva joined the Aristocrat Plastic Surgery team in June 2020. She is a digital marketing specialist with expertise in SEO and website analytics. Lyuba works with Jacklyn to create content for the practice's social media outlets and establish successful communication with the target audience. Prior to joining Aristocrat Plastic Surgery, she worked in a digital marketing agency. Lyuba graduated from DePaul University with a Master's in PR and advertising. Lyuba is happy to be a part of a dynamic plastic surgery practice.
Reserve Your Consultation
The Centurion at 33 West 56th Street
New York, NY 10019
Tel: 212.439.9900
560 Northern Blvd., Suite 109
Great Neck, Long Island, NY 11021
Tel: 516.498.9790